"

It took me 4 years to play like Godmode, but a lifetime to play like a noob.

— Picasso

(or somethign like that, anyway)

"
Penguin-Pal

loading tank...


My beloved tank
Information
Tanki nickname
AN_602
Rank
Marshal
Favorite turret(s)
Railgun, Firebird
Favorite hull(s)
Viking, Wasp
Favorite paint(s)
Gagarin's Mount, Taiga
Favorite map(s)
Brest, Chernobyl, Skylark
Joined Tanki
October 27, 2013
Hi there! I'm Penguin-Pal, and welcome to my user page! I mostly edit gaming wikis, and sure love playing TO.
My accounts
AN-602: my original account
AN_602: i created this one after forgetting my password. Funny thing: i've found the passowrd for my old account again in 2016, but i'm too lazy to play with it :P
I do have an alt account just to play in lower ranks when i feel like it, and a few other test accounts to check initial information about items (before you rank up) and events in the Brazilian servers
About my tank
I joined Tanki in 2013, and have been playing ever since- just not as much as i used to. I named my tank after the Tsar Bomba (nicknamed AN602).
My favorites
Maps
Brest
Chernobyl
Madness (tho since the April 2017 removal of its floor level, it's just not the same...)
Skylark
Combos
Viking & Railgun: favoritestist combo <3
Titan & Freeze: camping in CTF. Perhaps even in Polygon CP
Titan & Firebird/Twins: Polygon CP, mainly
Wasp & Railgun ("BP"): i mean, just look at it...
Paints
Swash- i barely ever use anymore, but it was my very first purchased paint with protections
Taiga- got it from the Boreas product kit. I really do like its design
Inferno- bought it in the last major discount before the separation of paints and protections, where Inferno became one of the most expensive items in the garage, so i kinda have the right to brag with it, don't i?
Gagarin's Mount- picked it up during Cosmonautics Day in 2017. I never buy stuff like that from events, and only ever save my crystals for actual functioning stuff, but you can say i fell in love with this paint, and so i felt like i just had to buy it. And i just love playing with it!
Supplies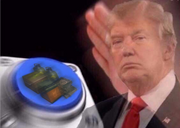 Gold Box
Gold Box
Gold Box
Gold Box
Gold Box
Gold Box
Gold Box
Gold Box
Gold Box
Gold Box
Gold Box
Gold Box
Gold Box
Gold Box
Gold Box
Gold Box
Gold Box
Gold Box
Gold Box
Gold Box
Gold Box
Gold Box
Gold Box
Gold Box
Gold Box
Gold Box
Gold Box
Gold Box
Gold Box
Gold Box
Gold Box
Gold Box
Gold Box
Gold Box
Gold Box
Gold Box
Gold Box
Gold Box
Gold Box
Gold Box
Gold Box
Gold Box
Gallery