Use this page to discuss design and content changes to the main page. For general wiki discussion, please visit the Community Portal or Forums.
Interwiki
Please correct interwiki link. There is written [[ru:Заглавная страница]] but please write [[ru:Заглавная]]. Aenn обс • вкл 19:34, August 25, 2013 (UTC)
Get ready to UPDATE this ENTIRE Wikia and even NEW one!!
As many of you know, Tanki will be releasing a HUGE NEW UPDATE. This will be yet, another graphics update. BUT THIS ONE WILL BE BIG. It will be a major milestone for tanki as they are moving from a Flash-based graphic engine to a more powerful Unity-based engine. What does this all mean for this wikia? It means we need to work hard to update all our info, especially EVERY SINGLE ONE OF OUR PICTURES!!!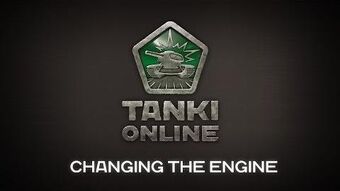 Not only that, there is another big news. Tanki has officially stated on Twitter that they will be releasing a mobile version of Tanki, for smartphones and tablets. We might need to create a whole new WIKIA domain, which I plan to create, but if it isn't possible for me, hopefully Rsa, Kotooshu, or another admin will become founder.
Trusted1021 (talk) 15:50, March 13, 2014 (UTC) Trusted1021 AKA Safwan
The GAME (CLOSED)
Editors, friends, and contributers, 
Tanki will have an all thingy-magici. No one knows what it's about, it's called "The Game". It'll be released tomorrow, and I have a feeling it'll be BIG. Let's get ready to make new pages and update info! 
Trusted1021 (talk) 22:33, January 1, 2014 (UTC)Trusted1021 AKA Safwan