Hi there, I have came back after a long hiatus from Tanki Online. I haven't played the game fully since 2017, about when I joined this wiki. Here's an screenshot back then, from an old reuploaded video of mine. Yes, the hello kitty theme was from my mom's old mac that I used to play on.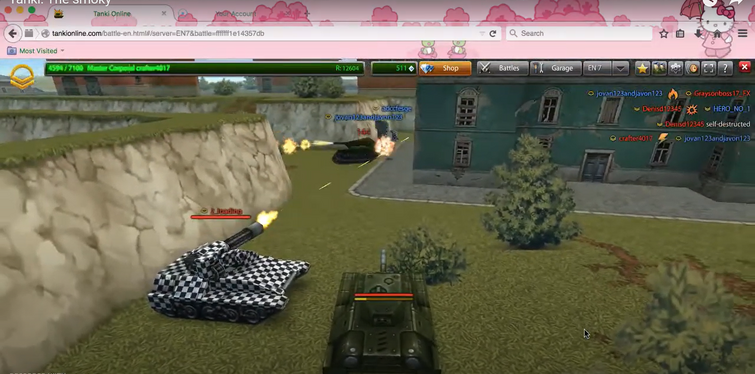 I used to have absolutely garbage items, and sucked at playing, but could still kick ass and chew bubblegum, quite literally. Now take a look at this image.
How the times have changed, eh? Nowadays ricochet and this mammoth/wasp hybrid thingy is the new meta.
What even is this anymore. The times really have changed.